2015-16 saw the opening of the Bristol Brain Centre, bringing Bristol's considerable strengths in neurological disorders together under one roof, and a new personalised assisted living facility at the Bristol Robotics Laboratory. A Genomic Medicine Centre was announced for the West, while the region took the lead in Join Dementia Research registrations.
New openings
The first of its kind in the country, the Bristol Brain Centre opened in November, bringing together experts from North Bristol NHS Trust (NBT) and the University of Bristol, in multiple sclerosis, dementia and movement disorders such as Parkinson's. It also houses the Movement Disorders and Dementia Health Integration Teams (HITs). Neil Scolding, Professor of Clinical Neurosciences at NBT and the University of Bristol, said:
"This is a fantastic facility in which clinical research teams from across Bristol are leading the way in finding ways to combat a number of truly debilitating neurological diseases."
In December the West was awarded one of 13 NHS Genomic Medicine Centres, through a collaboration involving 15 organisations including University Hospitals Bristol NHS Foundation Trust (UHBristol) and NBT. Part of the Government's 100,000 Genomes Project, the centre will enable the development of new and better predictive and diagnostic tests for diseases, and allow drugs and other treatments to be tailored precisely to the individual patient.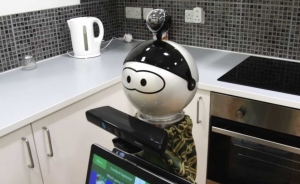 Bristol Robotics Laboratory launched the Anchor Robotics Personalised Assisted Living (ARPAL) facility in September. The facility enables robotics researchers, elderly people with assistive needs and those supporting them, to work together to devise and test new robotic solutions in a home environment.
The new children's focused nursing simulation suite at the University of the West of England was opened by NHS England's Experience of Care Lead Kath Evans in December. The suite, which includes a simulated children's ward and a sensory room, ensures student nurses develop skills and get the chance to practise them in a safe environment.
Cutting edge trials and findings with impact
This year saw the close of the CADME trial, assessing the effectiveness of two drugs in reducing swelling of the macula for patients with diabetic macular oedema. This was the first trial to come to the UK through a formal consortium agreement between the National Institute for Health Research (NIHR) Moorfields Biomedical Research Centre, for which UHBristol leads on inflammation and immunotherapeutics, and the US National Institutes of Health (NIH). UHBristol, through the Retinal Outreach, Integration and Research HIT, recruited nearly two thirds of the patients in the trial.
Evidence from one of the trials UHBristol took part in was confidentially shared with NHS England ahead of its publication, so that they could make a prescribing recommendation. In November NHS England published its interim clinical commissioning policy on the use of a biologic for children with severe refractory uveitis, recommending its use for patients who meet the clinical criteria it sets out. The policy will benefit children for whom uveitis threatens their sight, and for whom other treatments have proven ineffective.
Scientists at UWE Bristol discovered a new way of making titanium implants bond better with bones in January. Successful implant surgery is dependent on this bonding process working so that the implant integrates into the patient's skeleton. Around 10 per cent of joint replacements fail due to loosening of the bonding of implant to bones.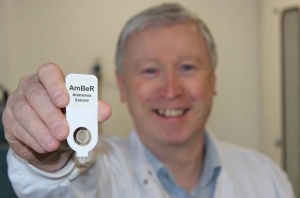 A research team from UWE Bristol completed a pilot study in February, using a urine diagnostic test for prostate cancer that could mean the invasive procedures that men currently undergo eventually become a thing of the past. Working in collaboration with the Bristol Urological Institute and Bristol Royal Infirmary, the pilot used a special tool to 'smell' cancer in men's urine.
In March, researchers from the University of Bristol and Imperial College London warned that antibiotic resistance in children with urinary infections is high and could render some antibiotics ineffective as first-line treatments. The research, from the Centre for Academic Primary Care, was published in The BMJ.
Also in March, research led by the Universities of Bristol and Exeter and published in the medical journal JAMA, found that being overweight or obese in pregnancy causes babies to be born larger. The study also found that having higher blood sugar during pregnancy causes babies to be born larger. Conversely, having higher blood pressure in pregnancy causes babies to be smaller.
Pioneering mental health research
Austerity and unemployment are significant factors in the rising number of suicides in men since 2008, according to research published in November. The research, led by Professor David Gunnell from Bristol University, was part of an NIHR programme grant on suicide and self-harm hosted by Avon and Wiltshire Mental Health Partnership (AWP), and is fully integrated with the Improving Care in Self-Harm HIT.
Young people who identify with the goth subculture might be at increased risk of depression and self-harm, according to research led by academics at the Universities of Oxford and Bristol, published in The Lancet Psychiatry journal in August. Thefindings showed that teenagers who identified very strongly with being a goth at 15 were three times more likely to be clinically depressed and were five times more likely to self-harm at 18 than young people who did not identify with the goth subculture. The study used data from the Avon Longitudinal Study of Parents and Children.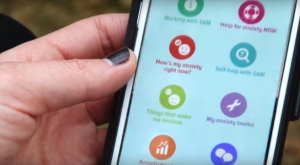 In November, a free self-help app for anxiety called SAM app, conceived and co-designed by experts at the University of the West of England (UWE Bristol), had been downloaded by over 500,000 users in more than 100 countries since its launch in July 2013. It has been in the top 100 health and fitness apps in 85 countries and received thousands of positive reviews.
The Clinical Research Network: West of England and AWP worked together this year to be the first UK site to open the SUSTAIN-2 study, a complex commercial clinical trial looking at treatment for patients with treatment resistant depression, by introducing Esketamine with a new antidepressant.
AWP has been involved in the COCAPP study, looking at what helps and what hinders collaborative, personalised and recovery-focused care planning for people with mental health problems. The study concluded that positive therapeutic relationships appear to be the most important success factor, with excessive administrative tasks for staff and inflexible information technology cited as barriers.
Everyone Included is AWP's initiative to ensure people get the opportunity to take part in high quality research. This has continued to be a great success, with over 3,400 letters sent out to let people know about Everyone Included, and sending out more than 1,200 specific research opportunities in five studies. AWP is working with other NHS organisations to adopt a similar approach to research recruitment.
Success in the West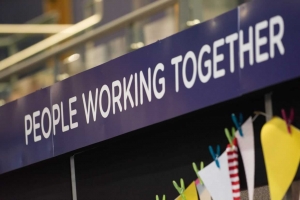 The West of England Academic Health Science Network (AHSN), the NIHR Clinical Research Network: West of England (CRN) and the NIHR Collaboration for Leadership in Applied Health Research and Care West (CLAHRC West) held a region-wide Enabling Collaborative Innovation conference in October. More than 400 people came together to hear speakers, including Dame Janet Trotter, Lord Lieutenant of Gloucestershire and Chair of Gloucestershire Hospitals Trust, Nigel Acheson, Regional Medical Director of NHS England, and Martin Marshall, Professor of Healthcare Improvement at University College London.
A tour bus promoting Join Dementia Research proved such a hit with Christmas shoppers in the West that the region has now taken the number one slot for the highest number of registrations to the service in the country. The Join Dementia Research register allows people, whether they have dementia or not, to express an interest in being involved in dementia research. The bus visited Stroud, Weston-super-Mare, Swindon and Bristol, and was organised by AWP with support from CRN: West of England.
The West had the highest research engagement in primary care, with 83 per cent of practices recruiting to clinical studies. Research in haematology and surgery stood out with the region recruiting more patients per 100 million population than anywhere else in the country.
The region was selected as an innovation test bed by NHS England, to help people with diabetes self-manage their condition, as part of a major drive to modernise how the NHS delivers care. The Diabetes Digital Coach Test Bed, funded by the Department of Health and led by the West of England AHSN, will see collaboration between the local health community, national charities and technology businesses and aims to recruit 12,000 people with diabetes in the region.
Biomedical research in the UK received a vital boost in December, thanks to a new collaborative PhD training programme worth £4.6 million. Largely funded by the Medical Research Council (MRC), the award was made to the GW4 Alliance – comprising the University of Bristol, University of Bath, Cardiff University and the University of Exeter – will fund more than 50 postgraduate research students over the next three years.
Collaborating for effective patient and public involvement
People in Health West of England (PHWE) provides a shared patient and public involvement (PPI) resource for its partners, and the West more generally. In the last year it launched its website, a hub for public involvement opportunities, resources, training and events and held a range of workshops to raise awareness and skills in health research.
Over the past year PHWE has developed a tested, shared approach to the selection and management of public contributors helping to co-produce work in partner organisations. Guidance for managing payments, code of conduct and sample role descriptions are all freely available on their website.
The practicalities of working with members of the public in the spirit of co-production have challenged all PHWE's partners, who have benefitted from having this specialised team to put in the thought and machinery to make this successful. One example of this is the public consultation on Bristol Health Partners' strategic aims. This involved staff and the two public contributors on the Bristol Health Partners Executive Group running a workshop to listen to the views of a range of people.
Many HITs are in the early stages of involving public contributors in their work, and they are able to build on the networks, experience and resources of PHWE's nine staff and pool of public contributors to put this in place without having to re-invent the wheel. The PHWE team were involved in the West of England AHSN's Design Together, Live Better workshops, which led to the idea of a portable bidet for people with disabilities, which is now a design prototype.
PHWE can also offer access to the views of children and young people through the Bristol Health Partners funded Young People's Facilitator. Because of this support from Bristol Health Partners, the Young People's Action Group that meets at the Bristol Children's Hospital, set up by the CRN, has continued.
Plans for next year include an evaluation of PHWE to ascertain the sustainability of this model and its viability for replication elsewhere.
Embedding research, evidence and evaluation in the commissioning process
The Avon Primary Care Research Collaborative (APCRC) aims to bridge the gap between the NHS and the academic community. APCRC helps develop research ideas that are NHS focussed and relevant to commissioners, and supports commissioners to use research and evidence in their work. APCRC hosts 13 NIHR research grants worth over £16.7 million, on behalf of Bristol, North Somerset and South Gloucestershire Clinical Commissioning Groups (CCGs).
APCRC and the West of England AHSN have co-developed two innovative web based toolkits, designed to support commissioners to find and use evidence (www.nhsevidencetoolkit.net) and to evaluate their work (www.nhsevaluationtoolkit.net). These went live in March.
In December APCRC, the West of England AHSN, CLAHRC West and Bristol Health Partners organised an interactive Principles of Pragmatic Evaluation workshop, which explored issues around appropriate and robust evaluation. The outputs will inform a vision, strategy and plan to maximise the opportunities for evaluation in the West.
APCRC Research Capability Funding award again leads country
In April 2016 APCRC was awarded £1.12 million of Research Capability Funding (RCF), on behalf of the three local CCGs. This is once again the highest award to any primary care organisation in England. RCF is calculated on NIHR research grant success and is designed to maintain research capacity and capability.
Peter Brindle, R&D Programme Director at APCRC said:
"This award shows that our partnerships with researchers at our local universities, with NHS staff and with public health colleagues are helping us to develop successful research, and to keep the RCF 'virtuous circle' rolling forward. We are delighted to be at the top of the table again, and we will use the RCF to invest in roles that bridge the gap between academia and practice, and in new research ideas that are NHS relevant."
In November APCRC hosted a high profile RCF conference, celebrating this continued RCF success and highlighting the initiatives it supports. Professor Sir Malcolm Grant, Chair of NHS England, attended and gave the keynote address.
New ProVC for Health and recognition for Bristol's health researchers
Professor John Iredale took up the new position of the University of Bristol's Pro Vice-Chancellor for Health in January. Professor Iredale was Regius Professor of Medical Science, Head of the School of Medicine and Vice-Principal (Health Services) at the University of Edinburgh. He was Deputy Chair for Clinical Medicine in REF 2014. The role provides leadership across the University health community, working closely with Bristol Health Partners and regional, national and international partners to enable the University to deliver greater impact in health research, innovation and outcomes and medical and health education.
During the year, six of UHBristol's principal investigators were recognised for the successful delivery of commercial research in the NHS by the Chief Medical Officer as part of an NIHR event. Individuals were recognised too, including Professor Athimalaipet Ramanan, who won the Research Impact Award at the Bristol Health and Care Awards for his role as the chief investigator for the SYCAMORE trial. The study, which looked at using Adalimumab for the treatment of juvenile idiopathic arthritis associated uveitis, closed early due to its positive findings and Adalimumab is now being used across the world to halt the disease and prevent blindness in children.
Professor Nichola Rumsey, Co-Director of the Centre for Appearance Research at UWE Bristol, was awarded an OBE for her services to people affected by an altered appearance, while Sarah Green, Head of Nursing and Midwifery at UWE Bristol, was awarded a Florence Nightingale Foundation and Council of Deans of Health Leadership Scholarship for Aspiring Deans.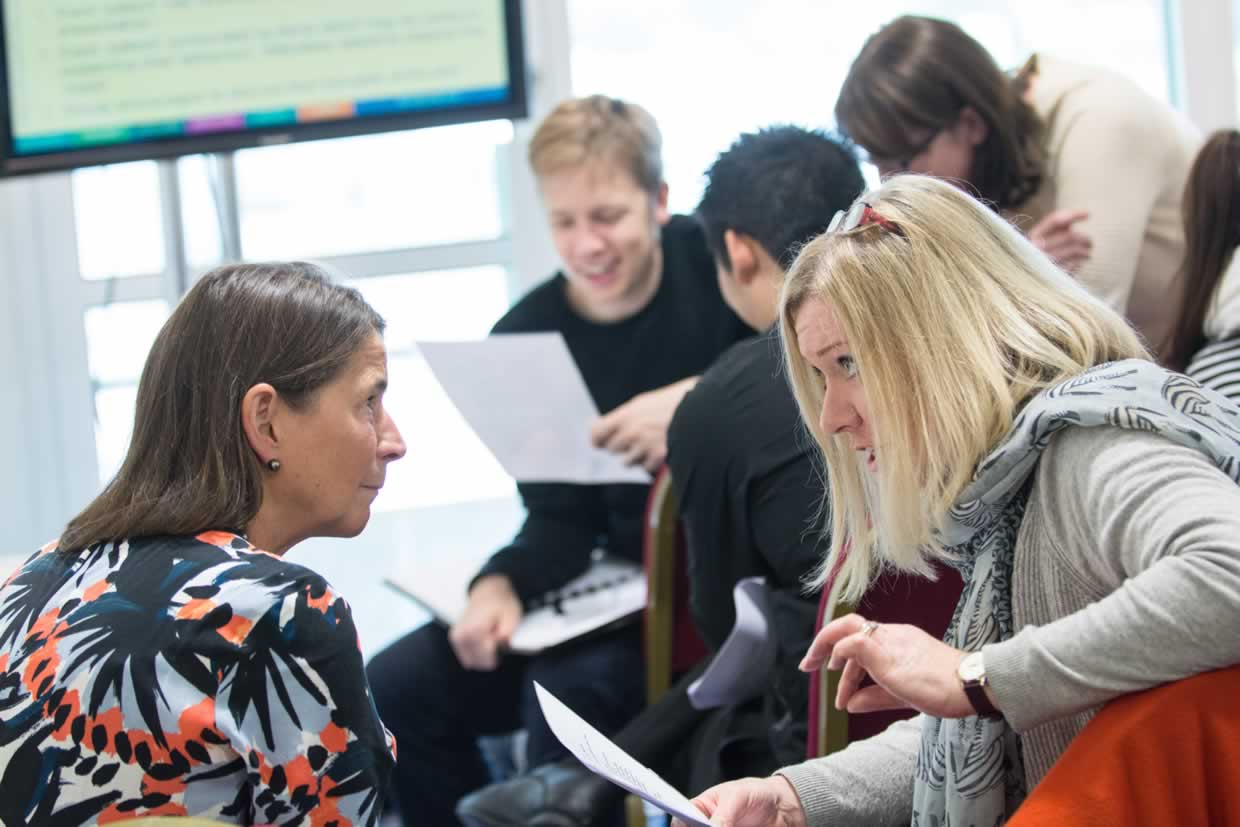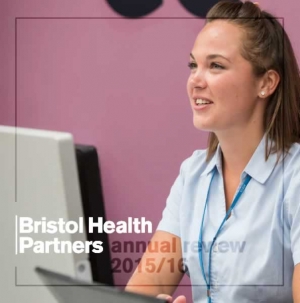 Download the 2015-16 Bristol Health Partners annual review (PDF)