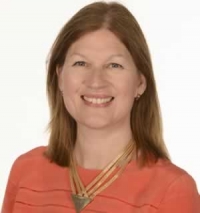 Welcome from Chair Andrea Young
Bristol Health Partners Chair Andrea Young's foreword for the annual review, focusing on Board's priorities of the Health Integration Team strategy review, strengthening the role of the Executive Group and building the profile of the partnership.
She looks ahead to next year, as the new Sustainability and Transformation Plan, covering the same geographical footprint as Bristol Health Partners, will emerge. Andrea is also Chief Executive of North Bristol NHS Trust.
---
Strengthening the Health Integration Team model – and the future of the partnership
Update from Director David Relph

David Relph, who became permanent Director of the partnership this year, having worked in the role on secondment since 2014, reflects on the last year.
His highlights include the Health Integration Teams working together and collaborating on key projects, as well as the first ever Bristol Health and Care Awards. He describes the strategic work that's been going on in the last year, and looks ahead to refreshing the partnership agreement in 2017.
---
Views from leaders in the partnership
Leaders from the members of Bristol Health Partners talk about what they value in the partnership.
Contributors include Steve West, Vice Chancellor of the University of the West of England; Robert Woolley, Chief Executive of University Hospitals NHS Foundation Trust; Mary Backhouse, Chief Clinical Officer, North Somerset Clinical Commissioning Group (CCG); Jill Shepherd, Chief Officer, Bristol CCG; Becky Pollard, Bristol City Council's Director of Public Health; Jonathan Sandy, Dean of Health Sciences at the University of Bristol.
Read the views from leaders in the partnership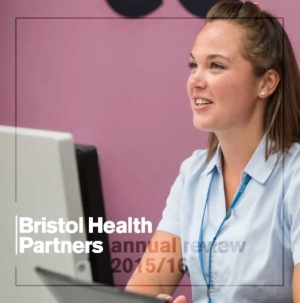 Download the 2015-16 Bristol Health Partners annual review (PDF)