Bristol Health Partners has entered a new phase during this last year, with the Board commissioning new work across the partnership's core activities.
One of the pieces of work I'm most excited about is the Health Integration Team (HIT) strategy review, which will help us strengthen the HIT model, making recommendations for how HITs are sponsored and supported in the future. With 20 HITs now active and others in the pipeline, this clearer framework will help them succeed. We should see results from this work in the summer.
The Board is working closely with the partnership's Executive Group to make sure we're using this group's considerable talents to best advantage. Executive Group members are advocates for the partnership in their organisations and they help the core team implement the vision for the partnership. We want to augment this vital role.
We have continued to build the profile of the partnership. The first ever Bristol Health and Care Awards took place in March, developed by the Bristol Post with support from Bristol Health Partners. They were a highlight of the year, really showcasing the sector's talent. We have worked with partners during Bristol's year as European Green Capital, including a health day at the Festival of the Future City, and sponsorship of the first ever Healthy City Week.
I am delighted that we have appointed David Relph on a permanent basis as Bristol Health Partners Director. He has already taken the partnership in new directions during his secondment to the role, and this year has cemented his tenure. My sincere thanks go to him and the rest of the core team who have worked so hard to make the partnership a success this year.
There is much to look forward to in the coming year, with the culmination of the HIT and Executive Group reviews, and our strategic work programmes moving from development into implementation. And, with the new local Sustainability and Transformation Plan, part of the NHS Five Year Forward View, sharing the same geographical footprint as Bristol Health Partners, I think we have another year of challenge and opportunity ahead for the partnership.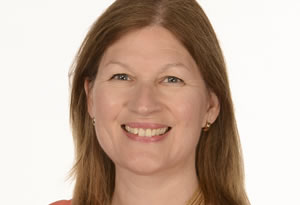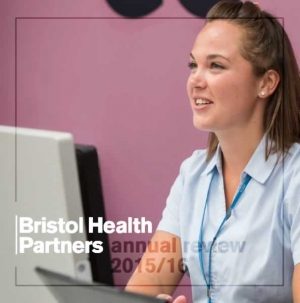 Download the 2015-16 Bristol Health Partners annual review (PDF)