This timeline from April 2018 to March 2019 showcases some of the key moments in the year for Bristol Health Partners.
14 April 2018
Staying active with Parkinson's
The Parkinson's and Other Movement Disorders Health Integration Team (MOVE HIT) put on a special event at Broad Plain Youth Club, for anyone with a connection to Parkinson's to find out what activities are available locally.
Sleep and dementia, emergency care, and notions of citizenship are among the highlights of the Dementia HIT Research Showcase held at BAWA.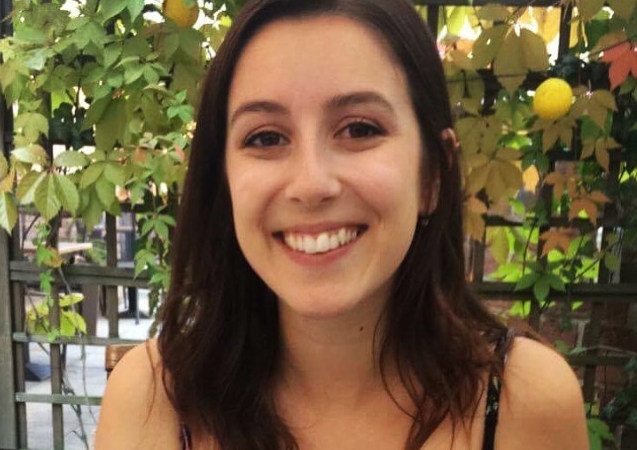 Megan Davies finishes her three month PhD internship with Bristol Health Partners, focused on HITs working in public health.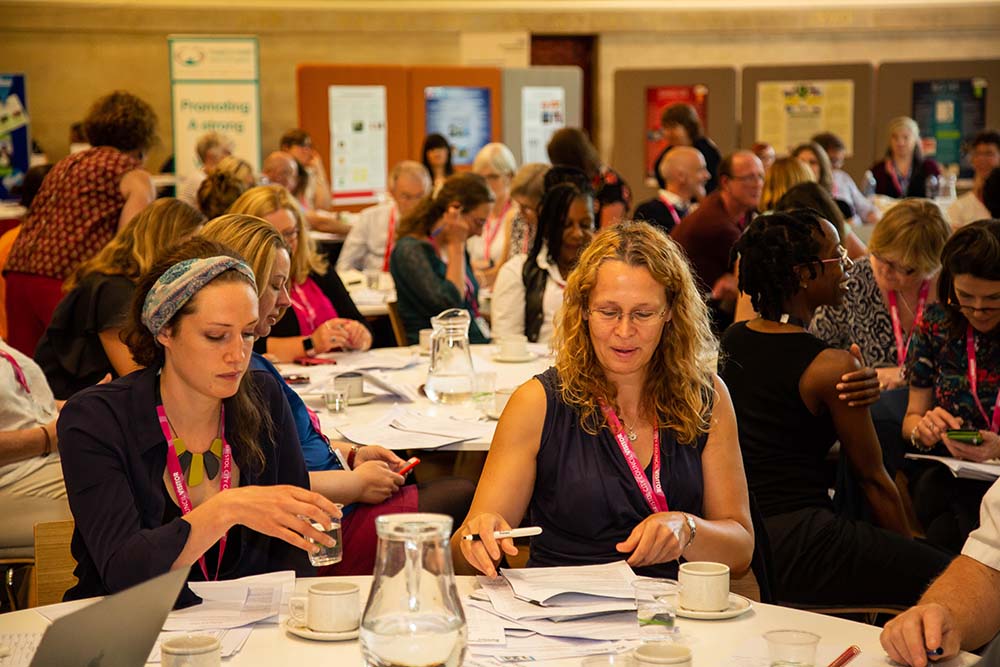 Health Integration Teams' annual opportunity to network and hear from key speakers from the local health system, the annual HIT conference is attended by more than 160 academics, clinicians, commissioners, patients and others from organisations across Bristol, South Gloucestershire and North Somerset.
12 July
Zoe Trinder-Widdess appointed NIHR Regional Communications Lead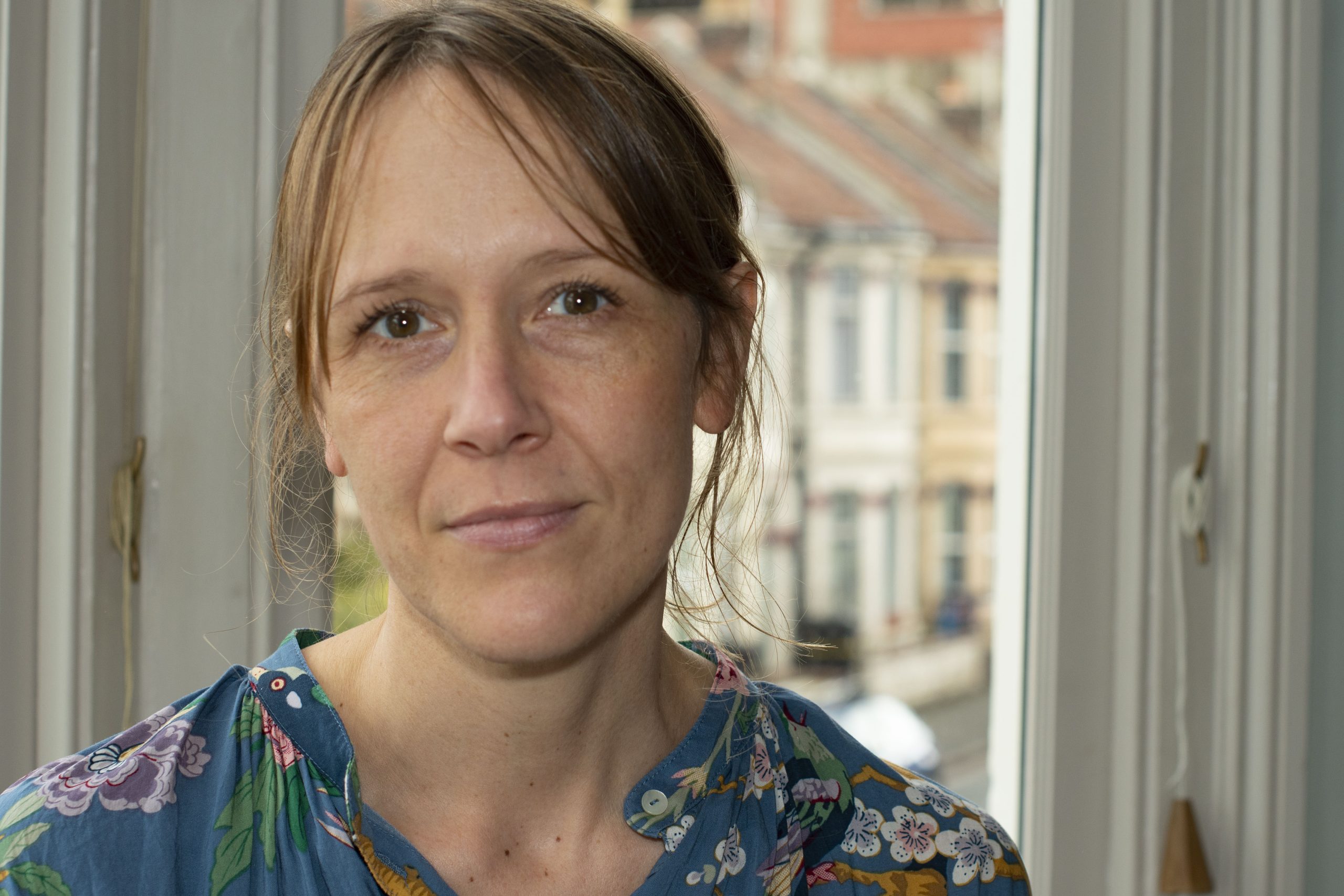 Our Communications Manager Zoe Trinder-Widdess is appointed as the National Institute for Health Research Regional Communications Lead for the South West.
The Sexual Health Improvement Programme (SHIP) HIT and BASHH (British Association of Sexual Health and HIV) host an open event focused on antimicrobial resistance in sexual health. The team submitted evidence to the parliamentary enquiry as a result of this event.
26 September
Information Engines for the health and care system in BNSSG
An event to support the development of the Healthier Together Information Engine work-stream through developing a shared knowledge base and networked community in Bristol, North Somerset and South Gloucestershire.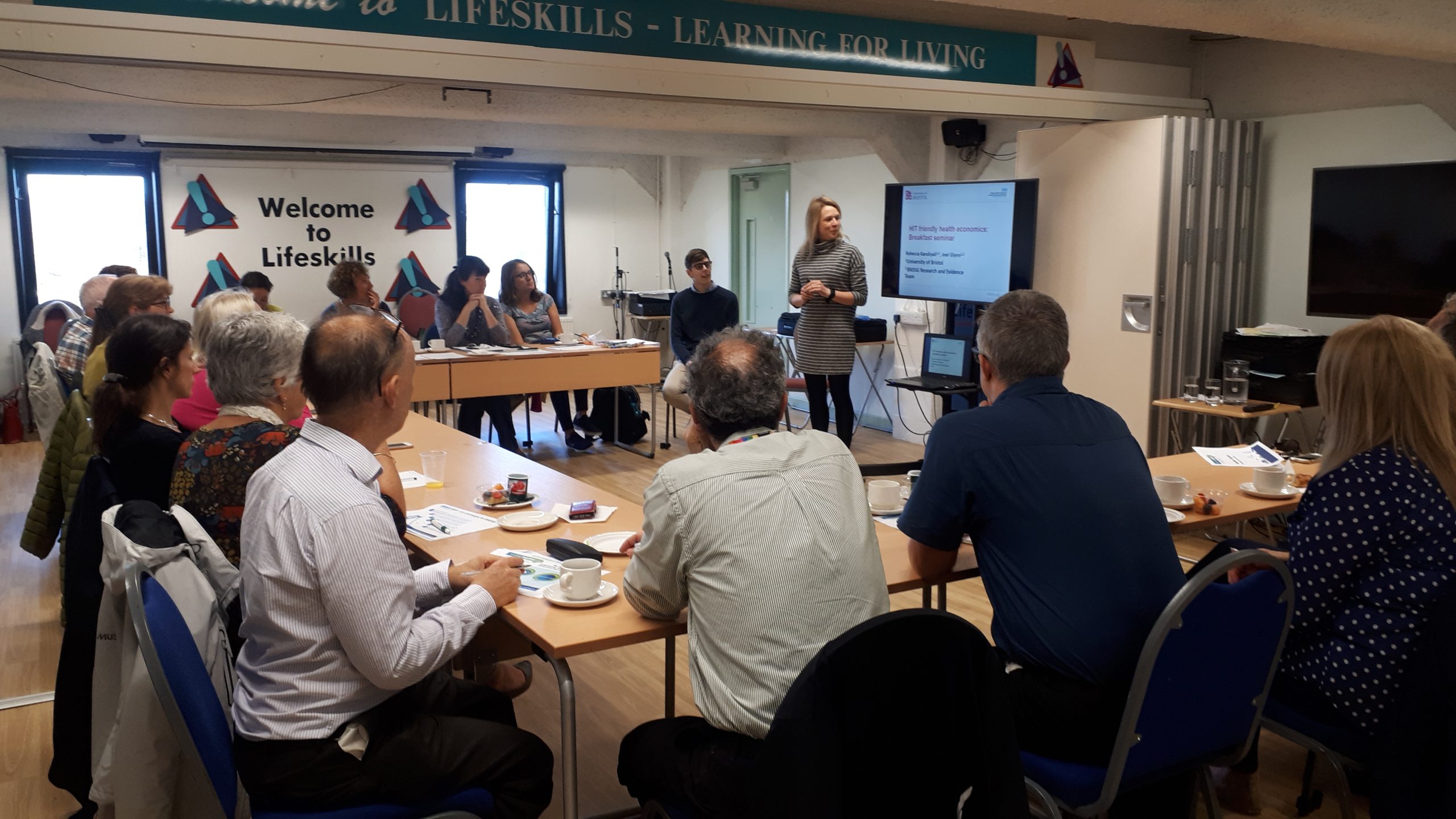 HITs with a focus on healthy, safe environments get together for a networking breakfast at Lifeskills at the CREATE Centre in South Bristol.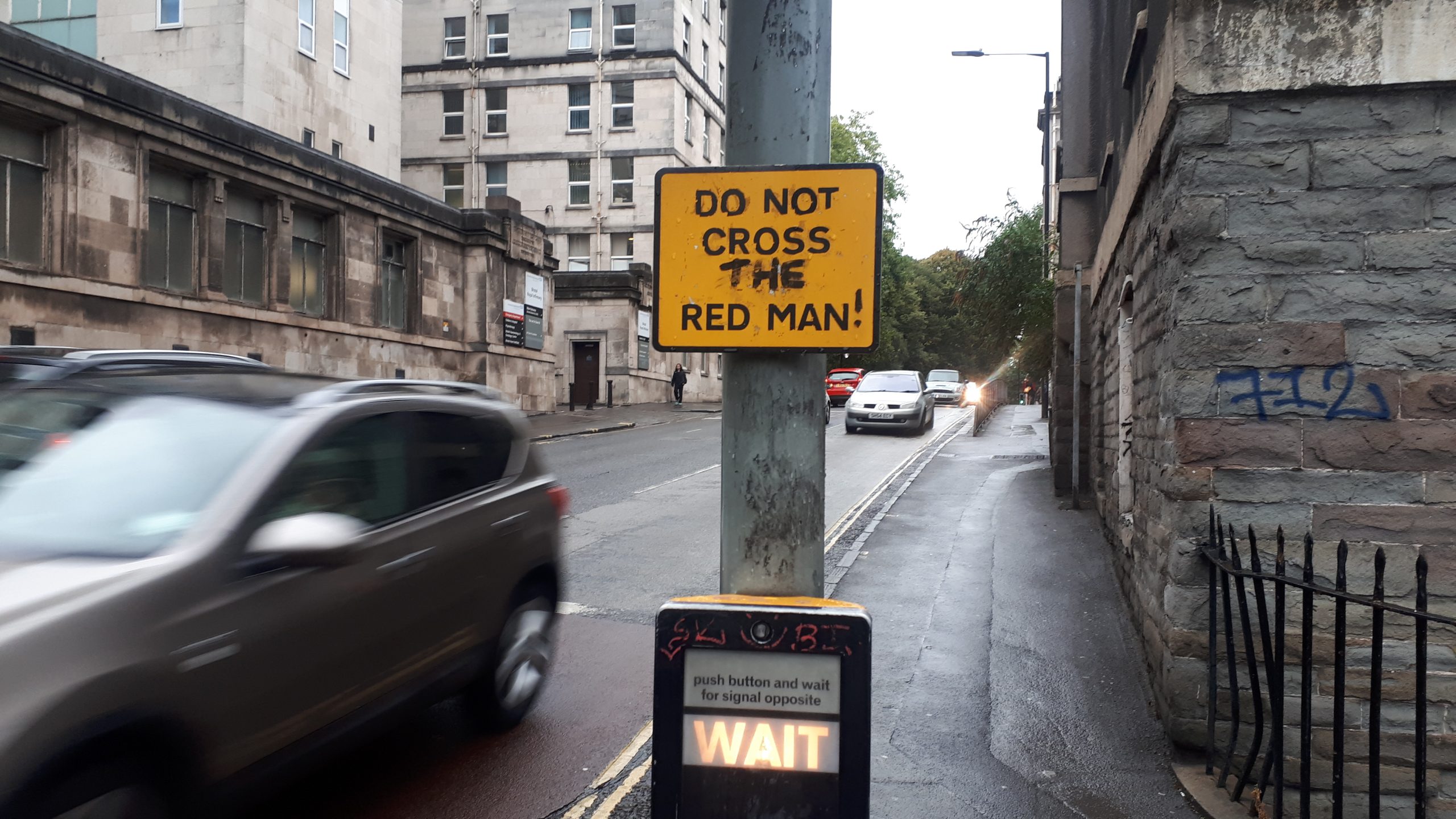 An event hosted by the Healthy Urban Environments (SHINE) HIT and Bristol Walking Alliance sees more than 80 people gather to talk about crossing the road.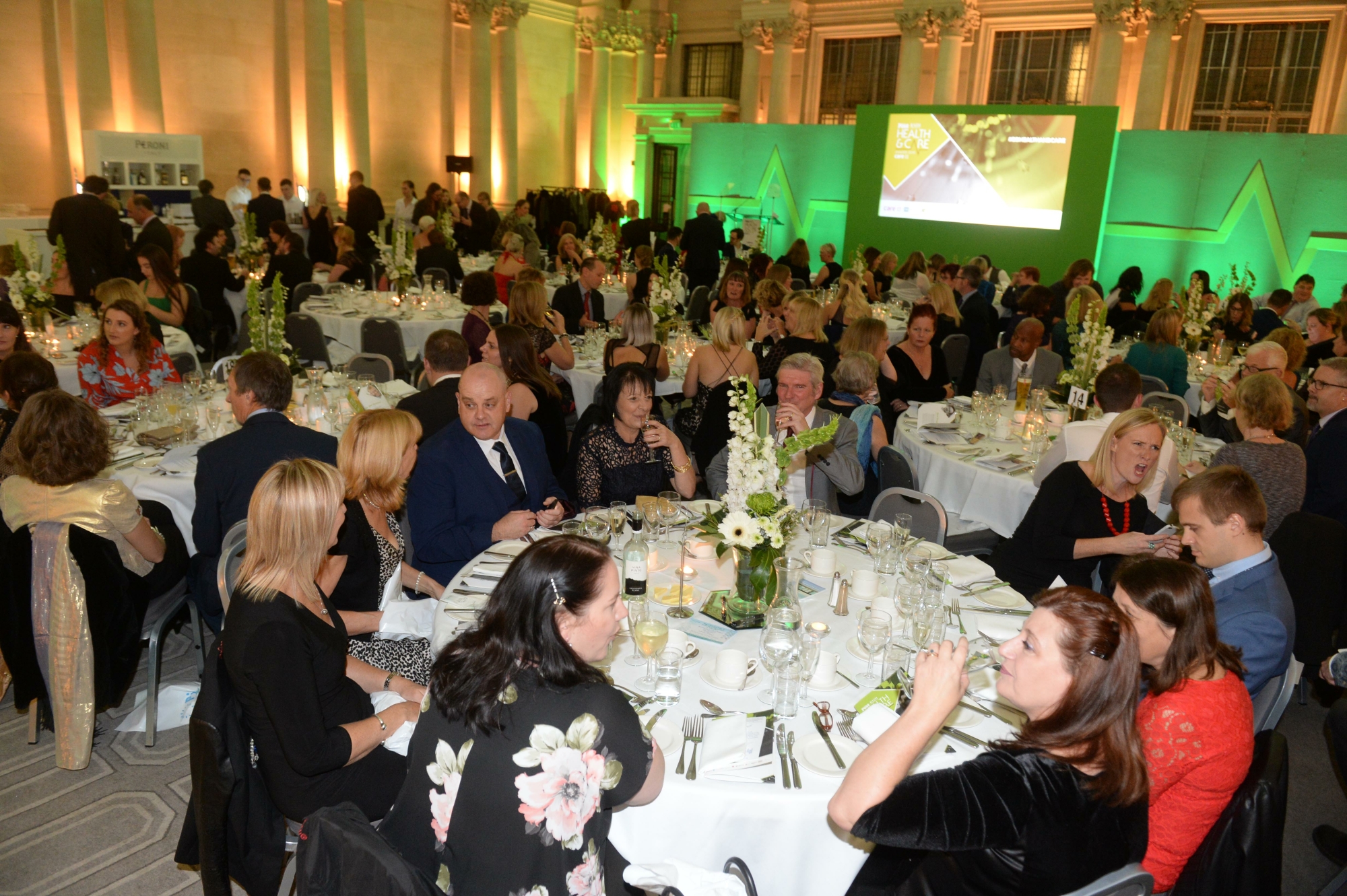 The 2018 Bristol and Bath Health and Care Awards ceremony give thanks to all those who make up the sector – from receptionists to researchers.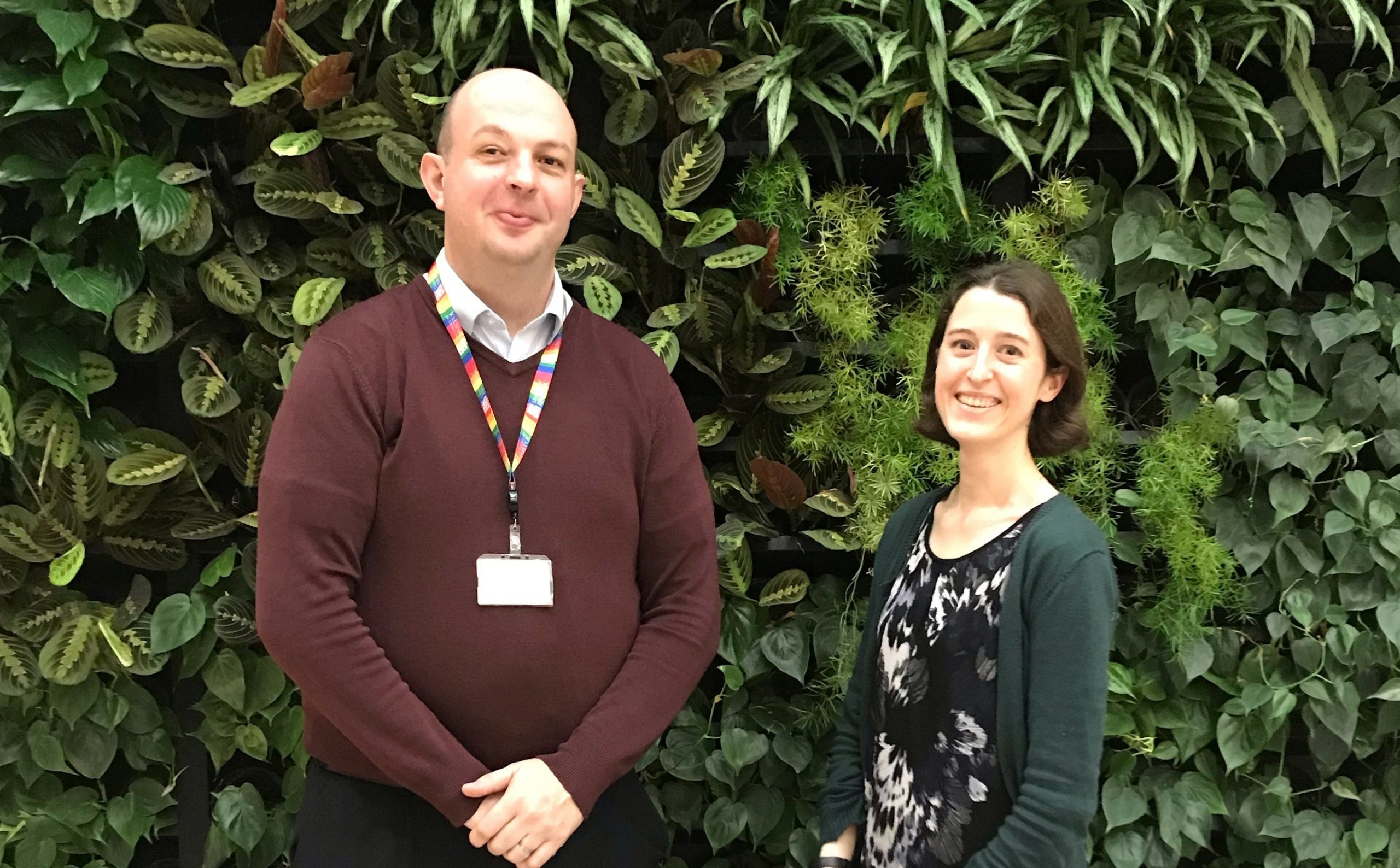 Our HITs benefit from some extra project management support thanks to Rhiannon Wilson and John Halliwell joining the team on secondment.
Our funding partner organisations sign a new Bristol Health Partners collaboration agreement for the next three years, allowing the vital work of the HITs and partnership to continue.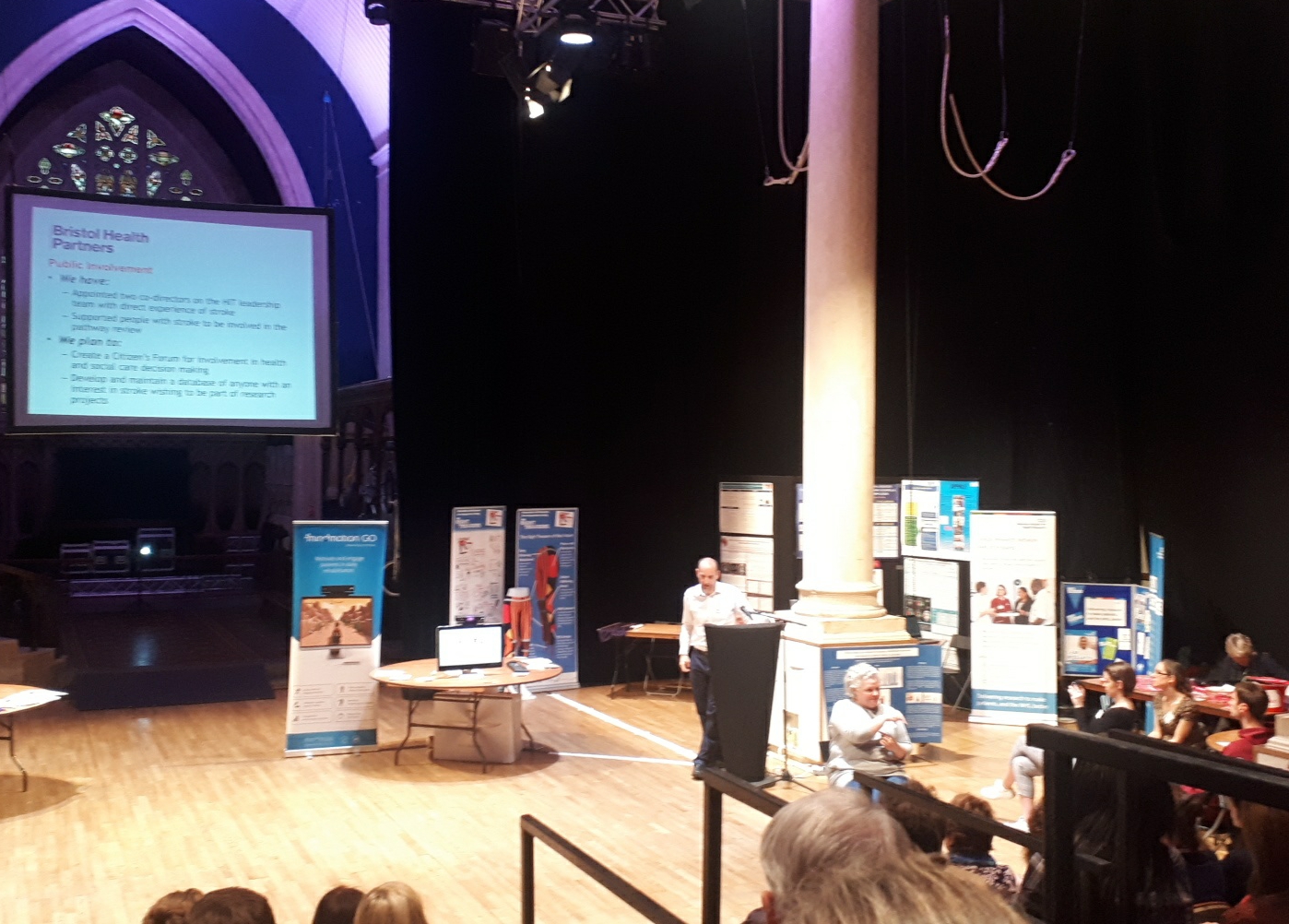 Stroke HIT holds a special launch event, bringing together more than 80 people, including those who have experienced stroke, their friends and family, professionals who support them, researchers, companies, volunteers and community representatives.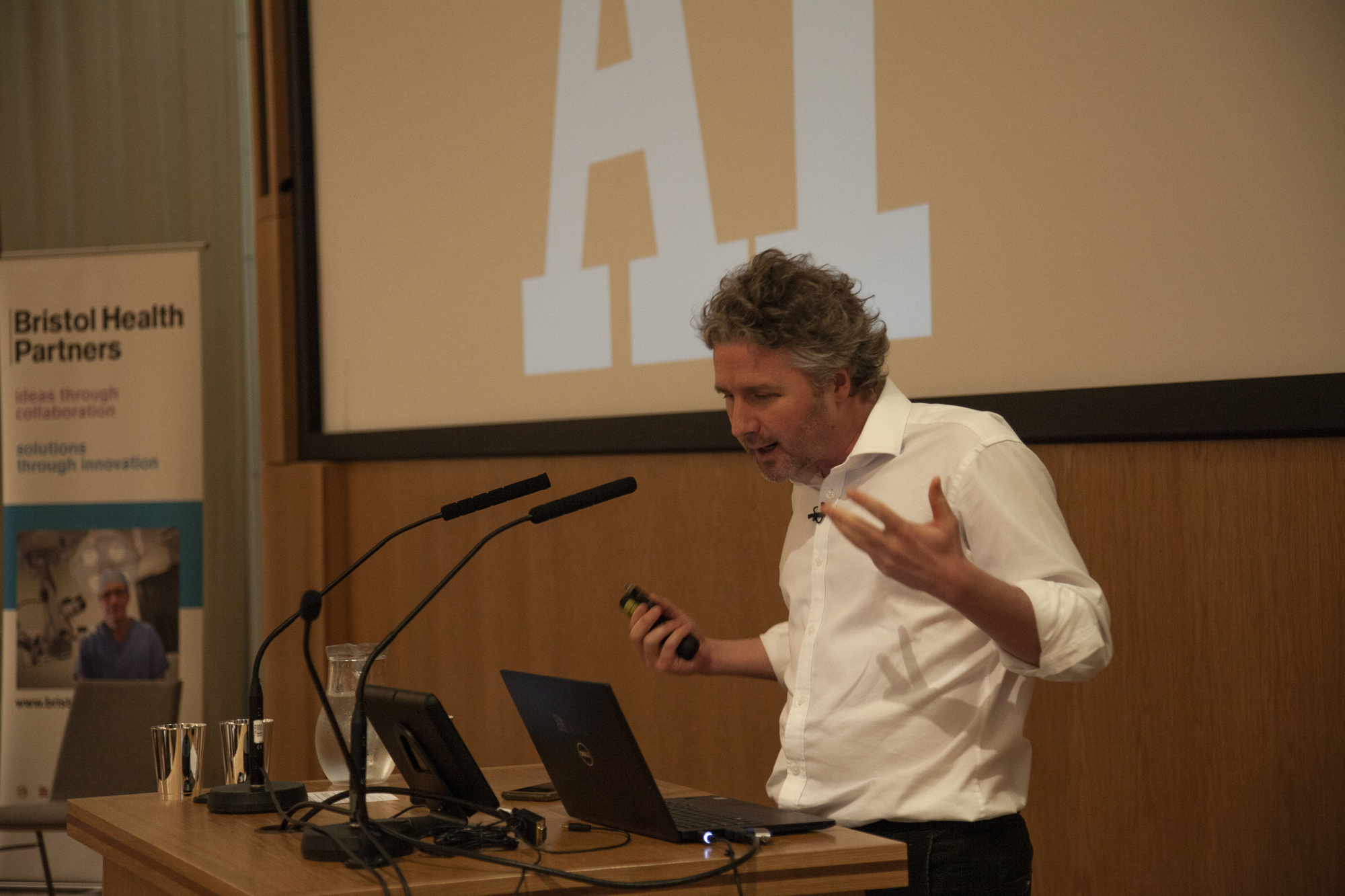 More than 340 people gather to hear Dr Ben Goldacre, science journalist and Chair of Government's new health technology advisory board, Dr Natalie Banner, Understanding Patient Data, and Deborah El-Sayed, Director of Transformation, Bristol, North Somerset and South Gloucestershire Clinical Commissioning Group discuss this key issue.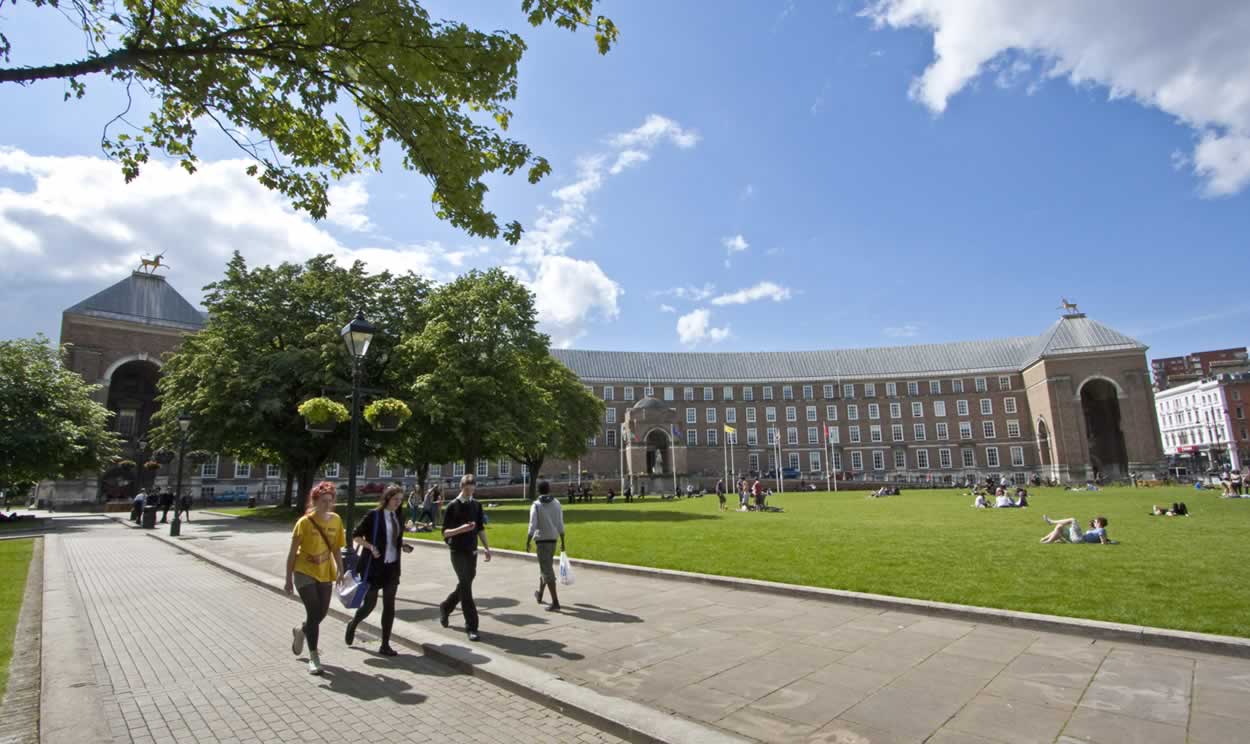 Health and social care commissioners come together at City Hall for a special seminar to hear about the work of Health Integration Teams, attended by over 60 people.
More than 100 people with movement disorders, those close to them, health professionals and researchers come to an event to discuss hot topics in research.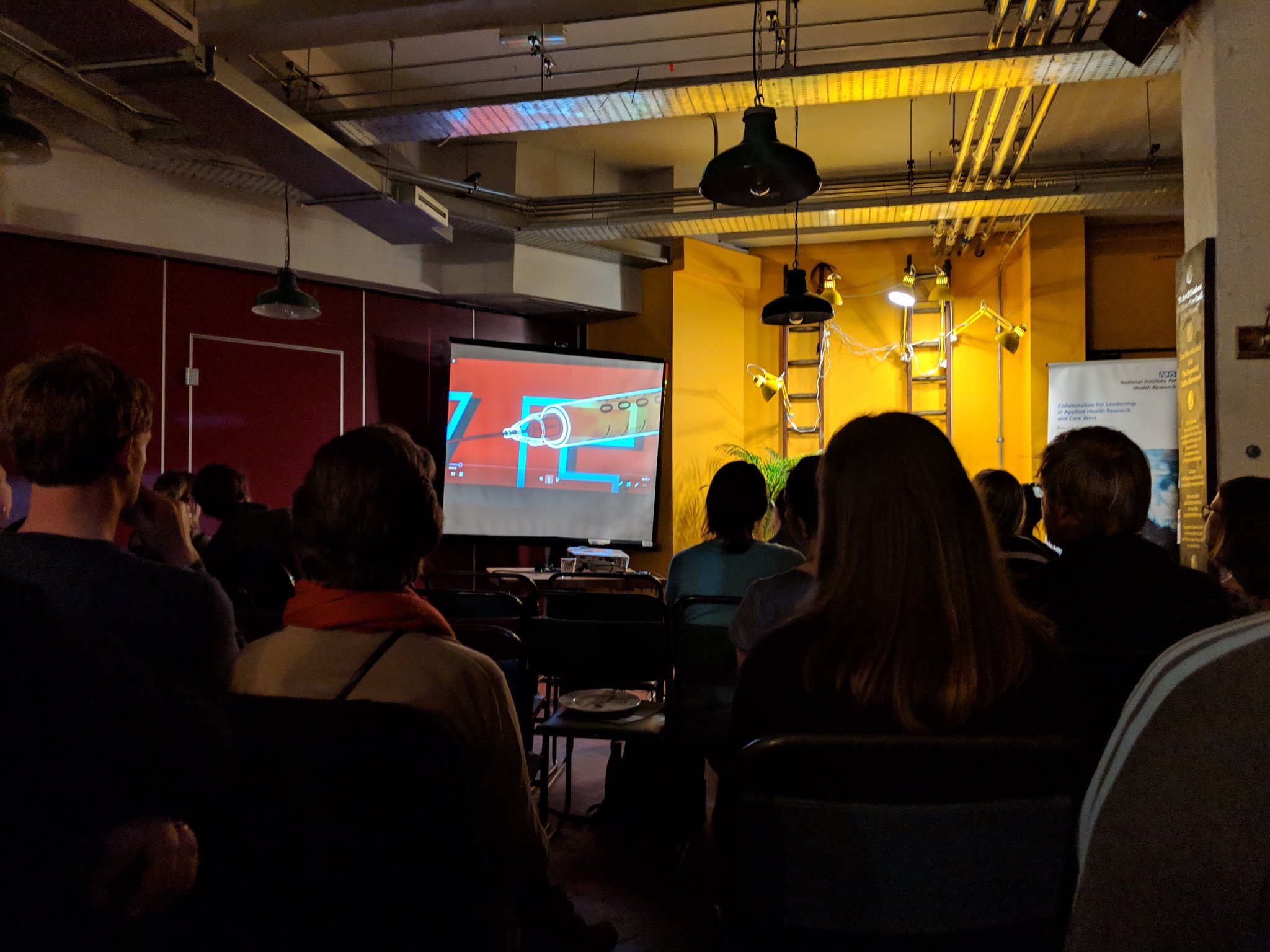 More than 70 people gather to hear about a project to produce materials to promote the use of safer low dead space injecting equipment on Thursday 24 January.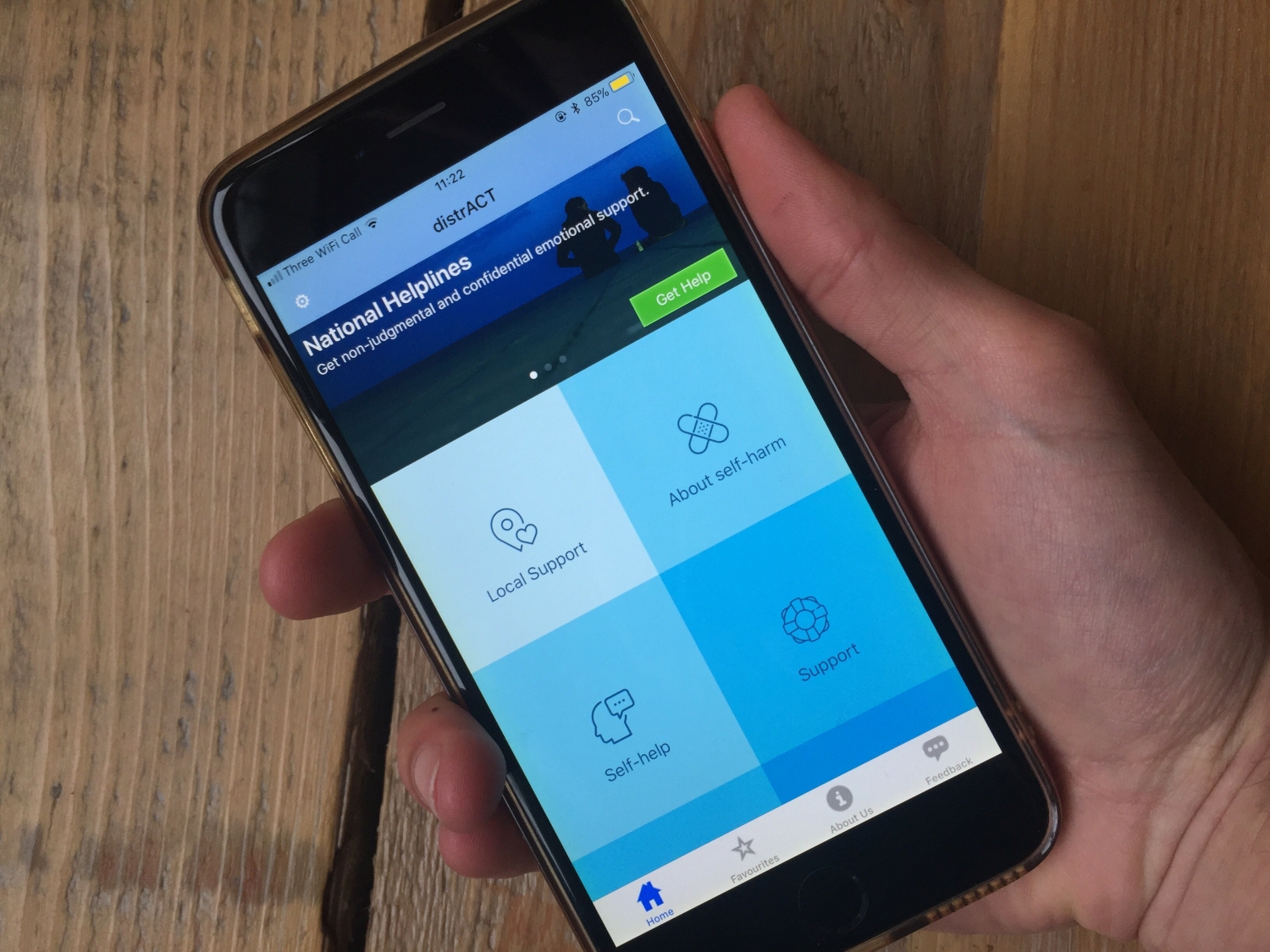 distrACT, an app giving discreet access to reliable advice about self-harm and suicidal thoughts, developed with the Improving Care in Self-Harm HIT's support, is included on the NHS Apps Library.
The ground-breaking work of the Parkinson's and Other Movement Disorders Health Integration Team (MOVE HIT) is the focus of a two-part BBC documentary.
26 March
Amanda Owen-Smith joins the team as Researcher in Residence in Mental Health

Amanda Own-Smith from the University of Bristol joins the team through a Researcher in Residence Fellowship co-funded with Bristol, North Somerset and South Gloucestershire Clinical Commissioning Group (BNSSG CCG), embedded in the CCG's mental health team.
29 March
Bristol Health Partners sessions at the Bristol Forum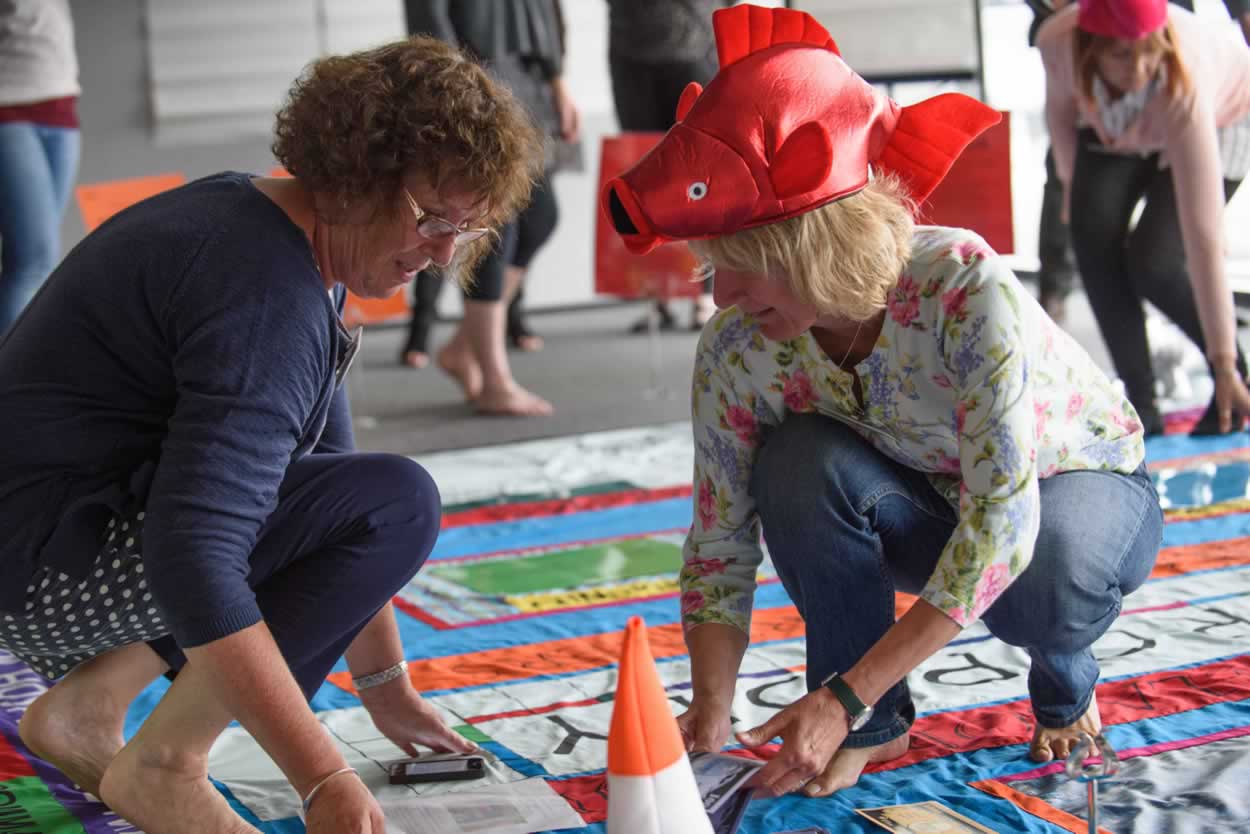 The team were involved in two sessions at the Bristol Forum, including a game of Partnerology.