What do Dr Phil Hammond, apple juice pressing and social prescribing have in common? They were all part of Healthy City Week Bristol 2016.
Healthy City Week is a programme of events, taster sessions and activities that aims to inspire citizens of Bristol to achieve healthier lifestyles as part of a more sustainable future city. Healthy City Week is organised by Bristol Green Capital Partnership.
Bristol Health Partners were the main sponsors, helping make this city-wide celebration of health a reality. This was its second year, building on the success of Healthy City Week during Bristol's year as European Green Capital in 2015.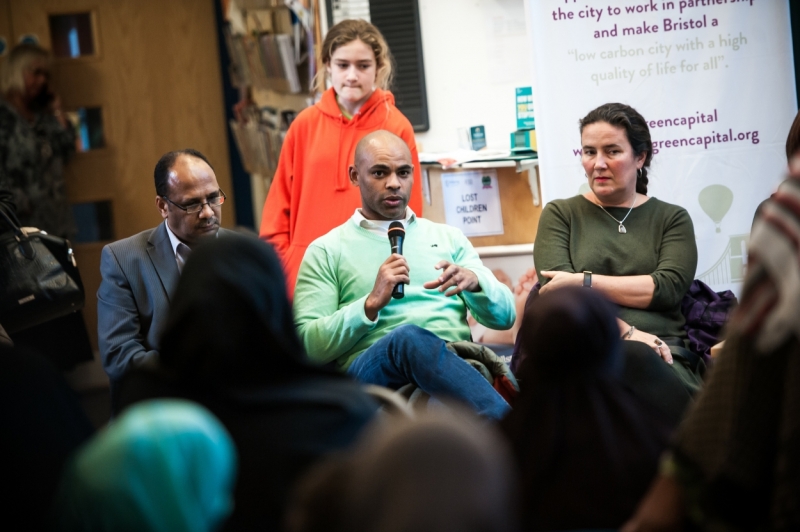 Taking place between 15-22 October, the week included:
200 events
More than 5,000 event attendances
46 venues
A geographical spread which included 20 neighbourhood wards
Highlights from the week included:
A community launch day at Wellspring Healthy Living Centre, which included a panel debate on health, with Bristol East MP Kerry McCarthy and Bristol Mayor Marvin Rees
NHS campaigner, broadcaster and comedian Dr Phil Hammond gave an evening talk in Bristol Central Library
Professor of Genetics and author Tim Spector shared the latest research on the impact of antibiotics and ideas for getting healthy bugs back where they belong at Bristol Loves Bugs
Becky Pollard, Bristol City Council's Director of Public Health, ran a workshop on putting health in all policies and making prevention everyone's business
Conferences and talks from organisations including Bristol Community Health, the Bristol Walking Alliance, Sustrans, the West of England Nature Partnership, Bristol Energy Network
Taster activities including chair yoga, Qi Gong, apple juice pressing and group reading
Bristol Health Partners Director David Relph said:
"Healthy City Week Bristol 2016 has brought the people of Bristol together to not only talk about health, but take direct action to improve their health and wellbeing. There really isn't anything else like it going on in the city around health, so it's an honour that Bristol Health Partners can support it. It's been wonderful to see people from so many neighbourhoods and backgrounds come together like this. I look forward to continuing our support of Healthy City Week Bristol 2017."
Healthy City Week Bristol 2017 will run from 7-14 October. Look out for forthcoming announcements about Healthy City Week 2017 at www.bristolgreencapital.org/health.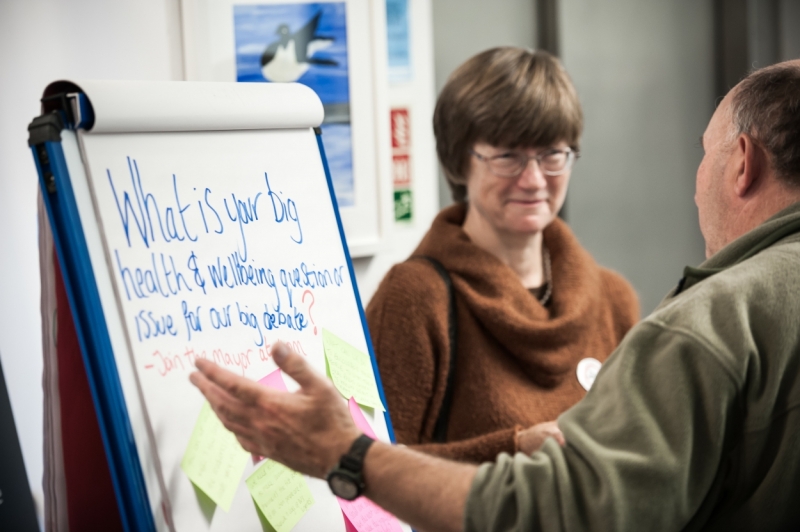 Images courtesy of Artur Tixiliski and Jon Craig