REACH is a regional collaborative hub in emergency care research led by co-directors from the University of the West of England and the University of Bristol.
It aligns researchers from these two universities with direct support from health and care providers and commissioners, so they can share priorities, expertise and resources to coordinate and strengthen research capacity, delivery and infrastructure.
It also acts as a repository of academic expertise to enhance service and workforce design and delivery in the region, supporting a process of service co-design, research and evaluation that informs current healthcare priorities.
REACH builds on the successful Bristol Health Partners Avoiding Hospital Admissions Health Integration Team (ITHAcA) which from 2012 to 2020 aimed to reduce avoidable hospital admissions across Bristol, North Somerset and South Gloucestershire. Find out more about what ITHAcA achieved.
Follow REACH on Twitter: @REACHBristol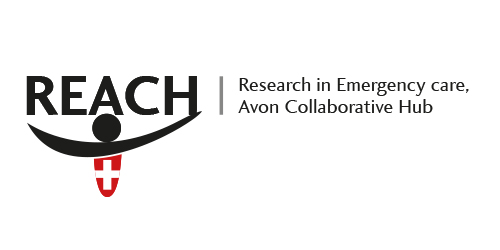 Mission statement
To work collaboratively across the city of Bristol and throughout the surrounding region to complete, disseminate and implement high quality research with impact in urgent and emergency care, and to build future research capacity.
Read more about REACH's Strategy and the Steering Group's Terms of Reference.
Aim
To improve urgent and emergency care for patients by ensuring that research is aligned with local and national priorities and findings are disseminated and implemented through policy and practice.
Centre for Health and Clinical Research
– University of the West of England
Centre for Academic Primary Care
– University of Bristol
Organisational structure
REACH is led by a co-director from each of the two universities with links to relevant Health Integration Teams (HITs), NHS commissioners, health and care providers, NIHR Applied Research Collaboration West (ARC West), West of England Academic Health Sciences Network (WEAHSN) and other organisations across the wider South West, in close collaboration with patient and public groups.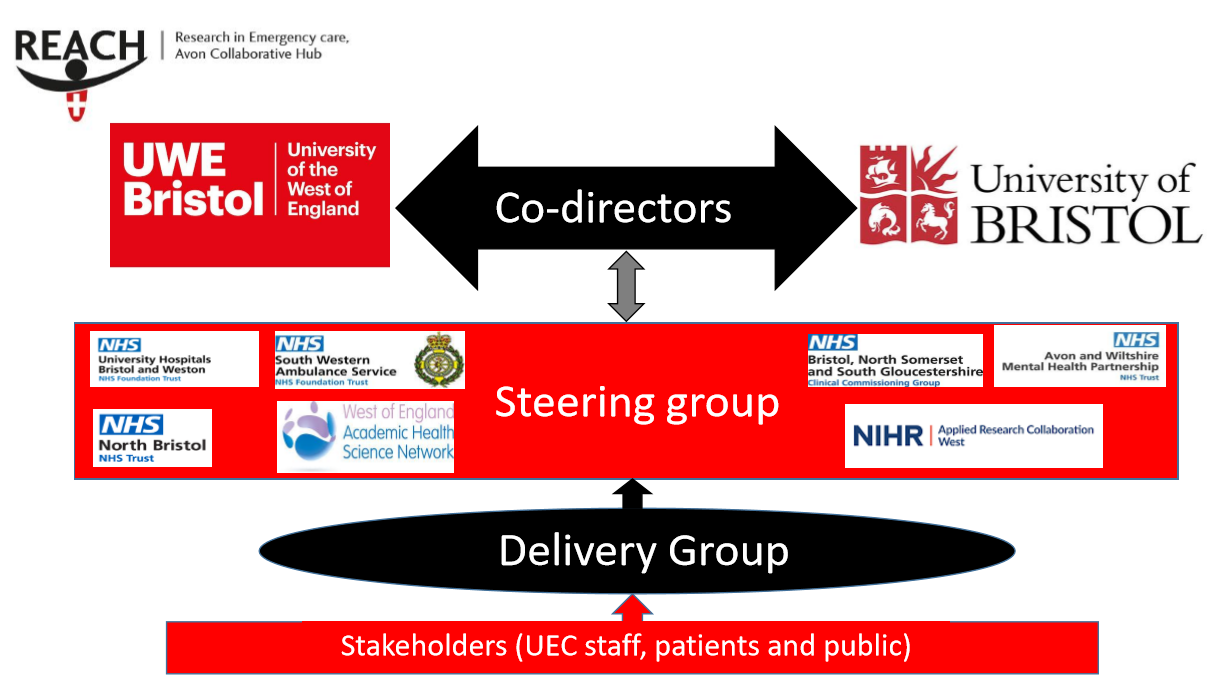 Co-directors
Jonathan Benger, Professor of Emergency Care, University of the West of England
Sarah Purdy, Pro Vice-Chancellor, University of Bristol
Steering group
This group meets every three months to direct the collaborative hub's strategy and oversee progress against key objectives. It agrees how best to share investment and return across the partners and ensures that REACH considers and addresses current priorities in healthcare policy and delivery, including the NHS Long Term Plan and associated initiatives as implemented by commissioners and providers locally, regionally and nationally.
Steering group members include senior representatives from:
University of the West of England
University of Bristol
University Hospitals Bristol and Weston NHS Foundation Trust
North Bristol NHS Trust
Avon and Wiltshire Mental Health Partnership NHS Trust
South Western Ambulance Service NHS Foundation Trust
Community healthcare providers
Bristol, North Somerset and South Gloucestershire Clinical Commissioning Group
NIHR Applied Heath Collaboration (ARC) West
West of England Academic Health Sciences Network
​